Products We Love! 
Our goal with these Products We love is to share things that we use which may help your health, too! We've done a lot of research to get this list together. Cutting Edge Health may receive commissions on some of the items in this curated directory. This doesn't affect the price you'll pay and in some cases we've secured a pricing discount for you. We use the proceeds to help offset the costs of this website and get the word out that cognitive decline can be prevented!
Why We Love It – Dr. Lisa Broyles recommends this Host Defense mushroom product in her Cutting Edge Health podcast interview, Brain Boosting Mushrooms.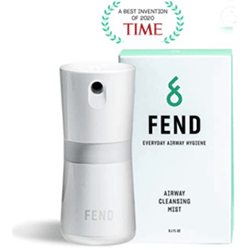 Why We Love It – AWARD-WINNING – Two deep breaths of this topnotch nasal spray instantly provide protection for your airways that lasts up to 6 hours. That is why FEND has been recognized as one of TIME's Best Inventions of 2020. It also received recognition from Fast Company for World Changing Idea of 2021 and Most Innovative Companies 2022.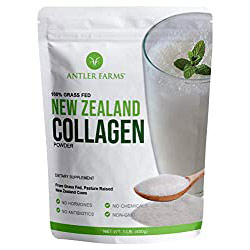 Why We Love It – Two scoops a day of the New Zealand Collagen provides all the aminos one needs.  I've searched hard for a collagen that is 100% grass fed and this one is.  The cows graze all year on New Zealand pastures and are fed no grains.  I put it in my morning smoothie.  It mixes well and it has no taste.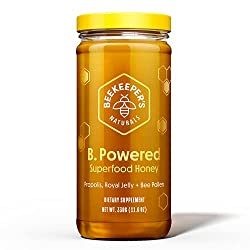 Why We Love It – We love this company and their pesticide-free products. B.Powered helps with brain health,  the immune system and your energy level. I'd taken each ingredient–the bee pollen, propolis and royal jelly–separately and now it's wonderful to find it in one tasty product. I put this in my morning smoothie.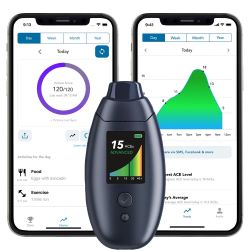 Why We Love It – The Biosense Breath Ketone Monitor & Mobile App closes the feedback loop and is easy to use. This FDA class-1 medical device is backed by 2019 clinical trial.