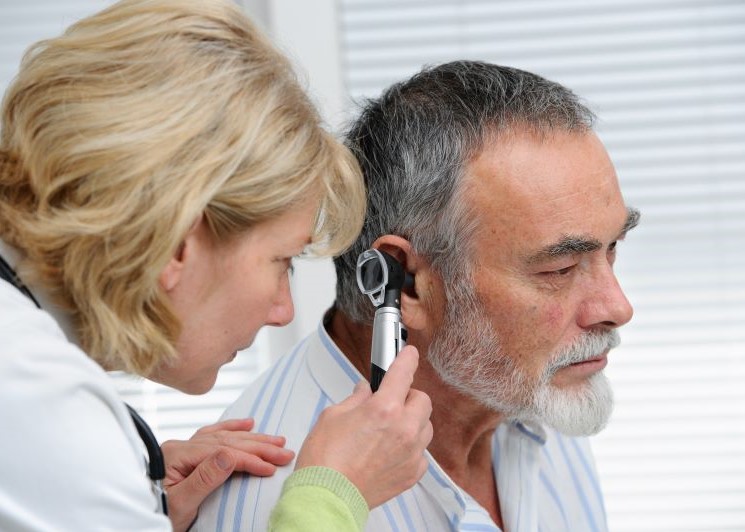 A growing number of public health experts and researchers seem to think so, as scientists have begun focusing on the treatment of behavioral risk factors to fight diseases like Alzheimer's after medications have proven largely ineffective thus far.
Dr. Julio Rojas, a neurologist at the University of California, San Francisco, calls the move toward improving elderly individuals' behavior a "drastic change in concept" that is revising "how we understand the way dementia develops."
One British study, for instance, found that "hearing impairment is associated with increased risk of developing dementia in older adults."
The treatment of other behavioral or health factors — such as smoking, obesity, high blood pressure, social isolation, physical inactivity, depression, alcoholism, low levels of education and air pollution — also could delay or blunt the onset of dementia, scientists now believe.
Poor vision has recently been cited as a new risk factor – or "modifiable" behavior – that can lead to dementia. If it is positively treated, scientists now suggest, it can help avert the devastating disease.
Researchers using data from the University of Michigan's Health and Retirement Study say that 62% of current dementia cases in the United States could have been averted through treatment leading to effective behavioral modification. That includes 100,000 cases (or 1.8% of all dementia cases) that might have been prevented through appropriate eye treatment.
Some researchers, however, including those conducting the hearing study at Oxford (UK) University, say more work is needed to determine whether improving functions like eyesight, hearing and obesity can actually stave off memory-impairing diseases among the elderly.
Others are more sanguine.
The Lancet Commission on dementia prevention, intervention and care released a report two years ago finding that cases of dementia had decreased in many countries, "probably because of improvements in education, nutrition, health care, and lifestyle changes."
The commission has cited 12 specific behavioral risk factors that it says "account for around 40% of worldwide dementias, which consequently could theoretically be prevented or delayed." Culture, inequality and poverty influence the prevalence of the risk factors, according to the commission. Policies promoting public health and education, therefore, can help diminish the risk factors and therefore play a role in the worldwide campaign against dementia.
SUBSCRIBE TO CUTTING EDGE HEALTH PODCAST